Molkenkurbahn and Königsstuhlbahn in Heidelberg

|| Home || Visit in 2000 || Visit in 2005 ||
Since 23 March 2005 the two funiculars are back in revenue service. They were out of service for almost two years. Is has been a long wait with loads of fear and hope. The lower funicular has changed dramatically with new coaches and large changes to the stations. In contrast, one can still recognise the upper funicular, the renovation works have managed to largely preserve the character of this old funicular.
30 April 2003:
Today the Königstuhlbahn was circulating for the last time. With effect of 1st May 2003 the funicular has been ordered to shut down by the Landesbergamt in Freiburg. There is some perspective that the funicular will be reconstructed to comply with the safety regulations that have been drastically increased recently and then resume operation. But no longer will it be the Königstuhlbahn as we have known it.
The following page shows the funiculars as they were operating until spring 2003.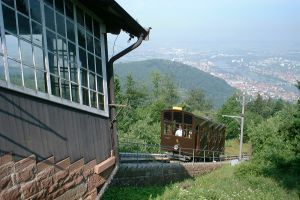 ---
Visit in 2000
The old town of Heidelberg is connected via funicular with the Königstuhl mountain towering the city.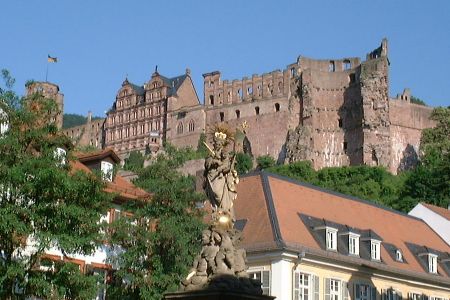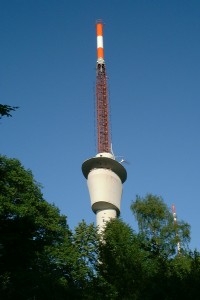 This mountain railway actually has two funicular sections, the lower Molkenkurbahn and the upper Königstuhlbahn. If travelling the entire distance one has to change at the station Molkenkur. Whereas the Molkenkurbahn has been modernized in the 60ies/70ies the Königstuhlbahn which opened in 1907 is almost completely preserved.
---
Molkenkurbahn (lower funicular Kornmarkt-Molkenkur)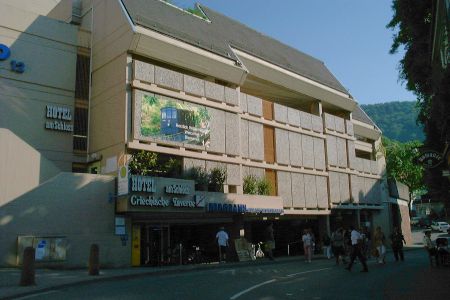 Kornmarkt, the lower station building within Heidelberg old town.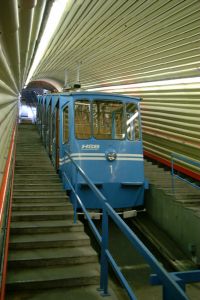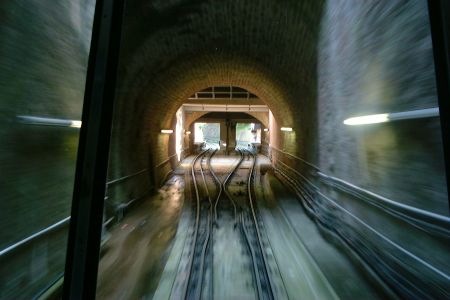 Lower station and the approach to the intermediate station Schloß.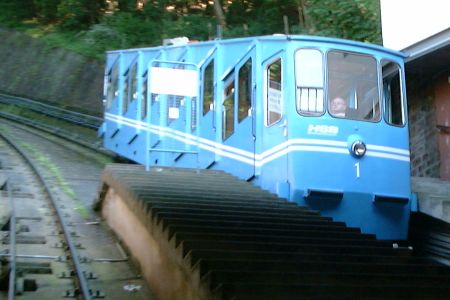 Funicular car of the Molkenkurbahn.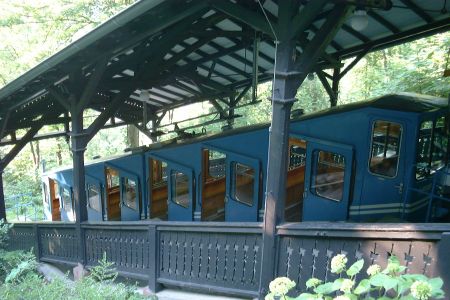 Car of the lower section in Molkenkur station.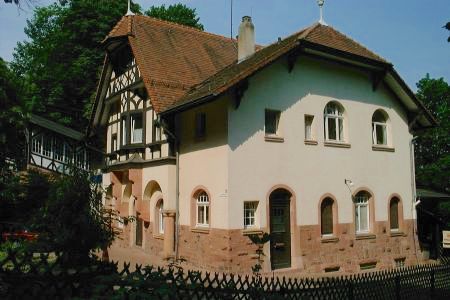 Intermediate station Molkenkur.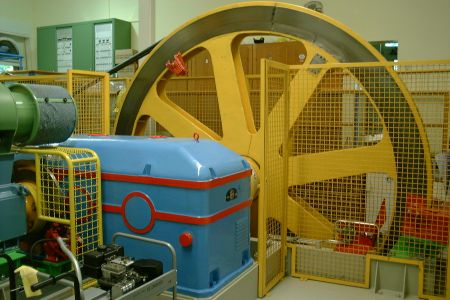 Machinery for the lower section.
---
Königstuhlbahn (upper funicular Molkenkur-Königstuhl)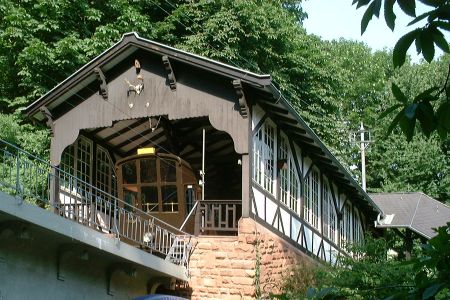 Here in Molkenkur station starts the upper section, the Königstuhlbahn.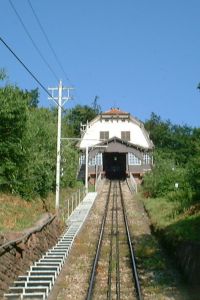 Passing place and approaching the upper station.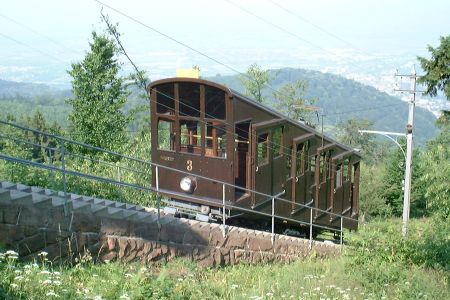 Car number three has just started its descent near the upper station.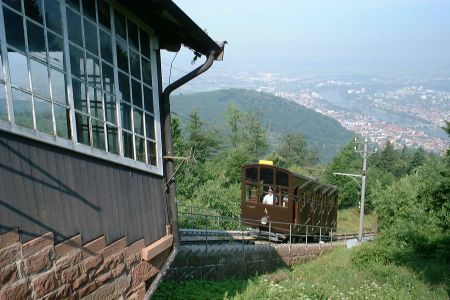 Car number four just before reaching the upper station Königstuhl.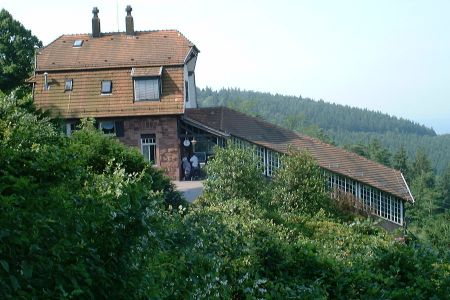 Upper station Königstuhl.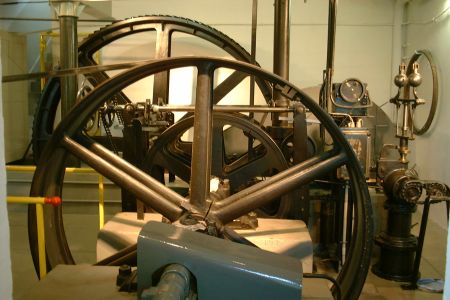 This is the historic but still functioning machinery for the upper of the two funicular sections in Heidelberg.
---
|| Home || Visit in 2000 || Visit in 2005 ||
---
Klaus Föhl - klaus.foehl@standseilbahn.de 2002-09-04