Nerobergbahn Wiesbaden
|| Home || First Visit || Second Visit || Technical Info ||
---
Second Visit - Nice Morning
Visiting again on 9/6/2000 and it is a nice morning, the weather is fine and the sun is shining.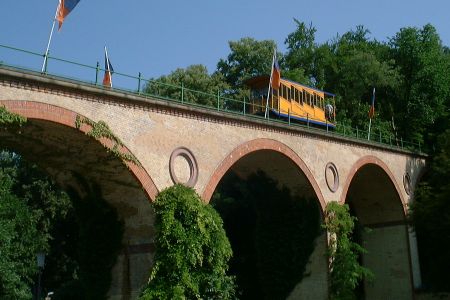 The funicular across the viaduct over the Nerotal.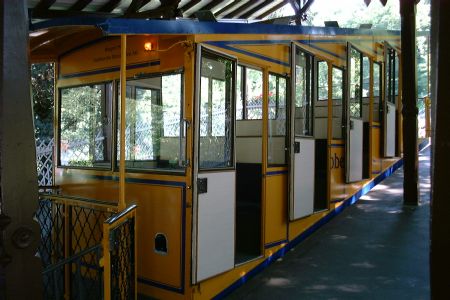 After some photos I arrive at the station, and once again a car is waiting for me at the platform.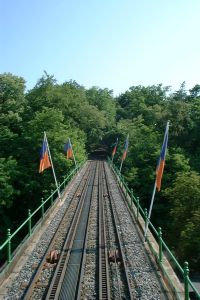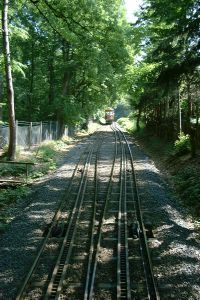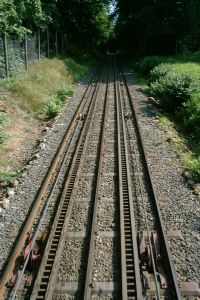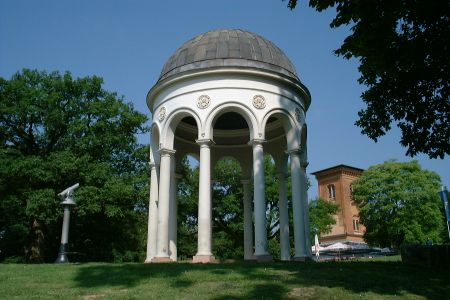 The Neroberg with a temple and a viewing tower which is the remaining part of a former hotel. The outdoor pool is just nearby as well.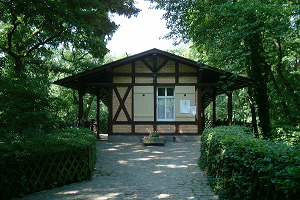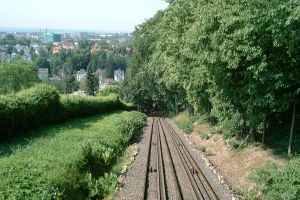 The top station tucked away in the forest. When going downhill again, part of the track gets a chance of glimpsing the sunlight before the line enters again into the forest.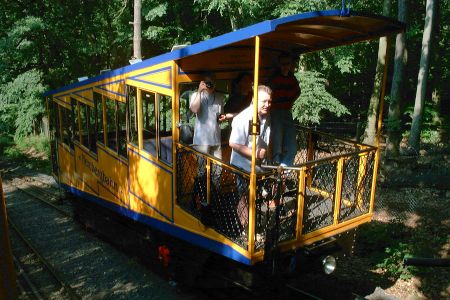 The other car coming up on the other track.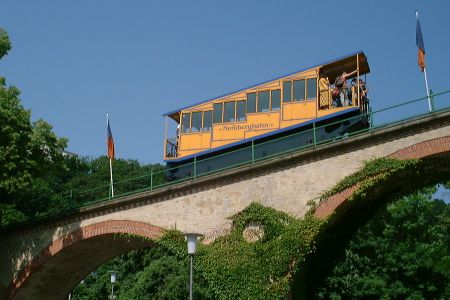 Yet another trip leaving with a load of school children.
---
|| Home || First Visit || Second Visit || Technical Info ||
---
Klaus Föhl - klaus.foehl@standseilbahn.de 2000-08-05