Nerobergbahn Wiesbaden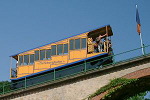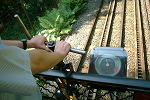 || Home || First Visit || Second Visit || Technical Info ||
---
First Visit
The fifth of March 2000 was a hot summer day, and as I headed towards Wiesbaden after work, a significant thunder storm was taking place. It still rumbled overhead when I visited the Nerobergbahn, but the evening sun was again sqeezing around the clouds.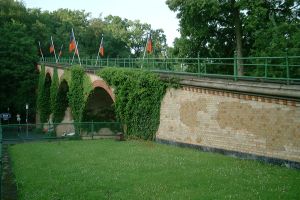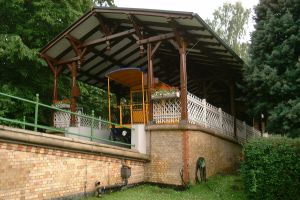 A bridge and a shelter - looks promising. On the map back at the hotel they had written "Zahnradbahn" but I hoped for more.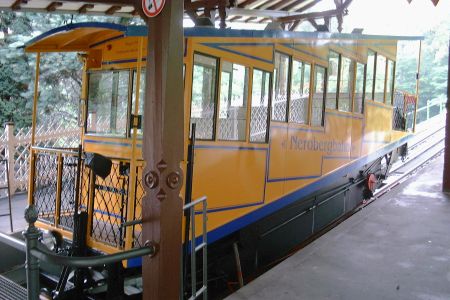 Well, if this -really- is a cog railway, then there is definitively an engine missing...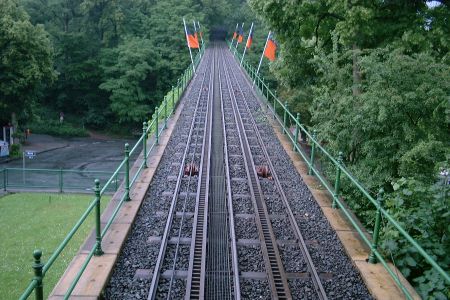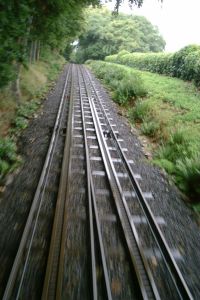 An up we go. Indeed there is both a cable -for traction- and a cog rail -for braking- between the rails.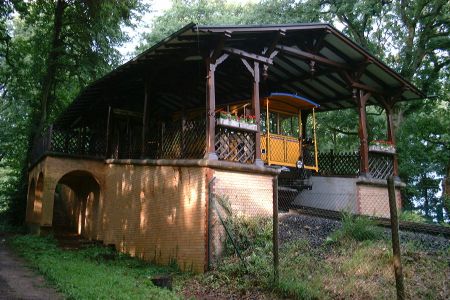 The top staion is placed in a lush forest...
---
But the balcony with a view is not too far away and opens onto a beautiful view of Wiesbaden still figuring an ongoing thunderstorm in the background. The hill is a favourite promenade location for the local population, and even features an open-air swimming pool uphill.
---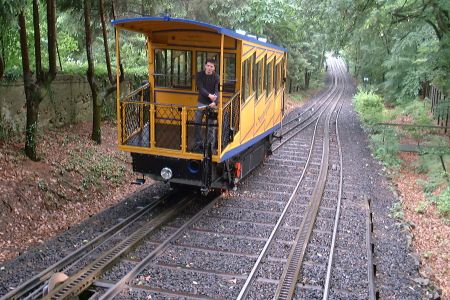 And down we go again. The fail-safe brake needs to be operated by one member of staff on each waggon. Being the end of the day (and myself the only passenger), I was suggested a photo stop for this picture. Good idea, as it already got a wee bit dark.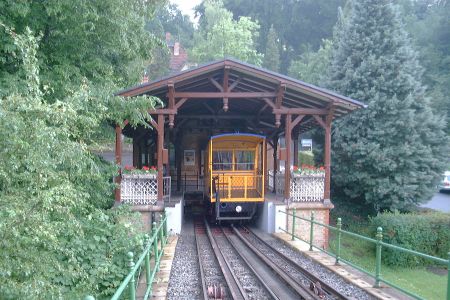 ---
second visit 9/6/2000 on a nice and sunny morning
---
|| Home || First Visit || Second Visit || Technical Info ||
---
Klaus Föhl - klaus.foehl@standseilbahn.de 2000-08-05