---
Standseilbahn in Künzelsau
---
|| Home || Introduction || Construction || Lower station || The line || Upper station || Goodie ||
Construction
On a few occasions in Autumn 1999 I was able to visit Künzelsau and have a look at the ongoing work at the construction site. For sure work was already in an advanced stage, but maybe the beginning of the works did not look as spectacularly...
---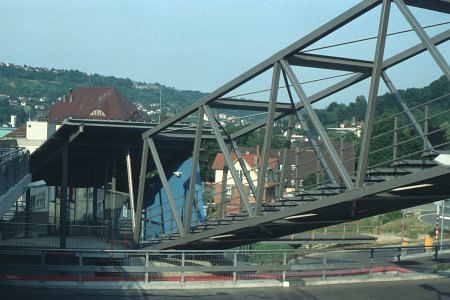 The following photos have been taken 4/7/1999 and show the funicular under construction. The lower station sitting immediately next to a new shopping centre. The bridge crosses the parking deck.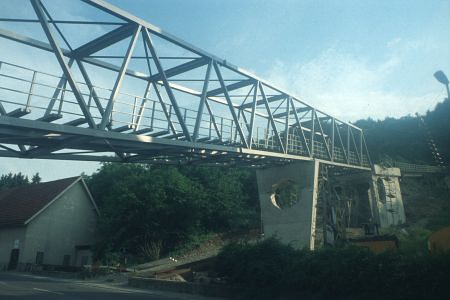 The bridge continues across the road and then leads up the mountain slope.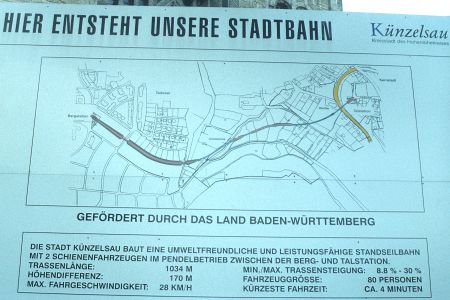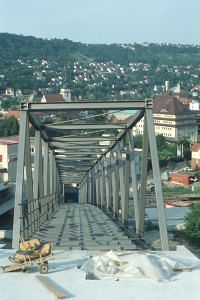 Next to the construction site one can find the technical details. And then there is this view downhill onto the bridge and the town of Künzelsau in the Kocher valley.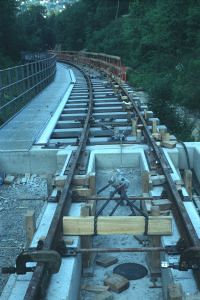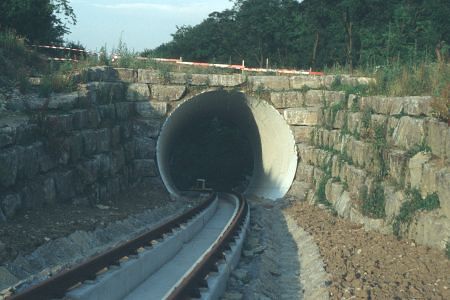 Kind of following the tracks uphill. In the upper part the rails are already in place.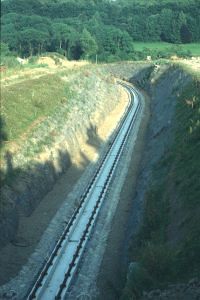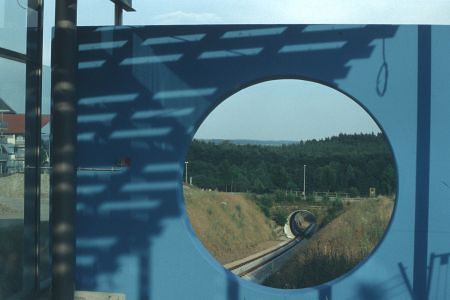 The upper station is located in the newly-built 'suburb' called 'Taläcker'. The funicular will provide suitable connections as the road takes about 3km to join the places and frequently lorries slow down both the uphill and the downhill road traffic.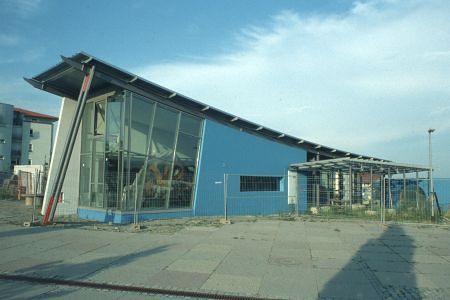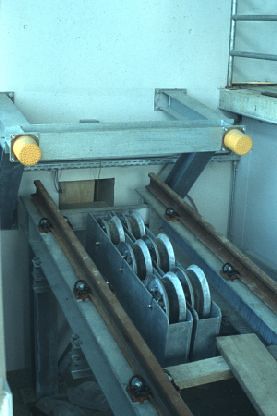 Just for completeness, to show it is going to be a funicular and not a cog railway...
---
Some more pictures taken with my old digital camera (appareil de photo numérique). The quality is not as good as the scanned slides.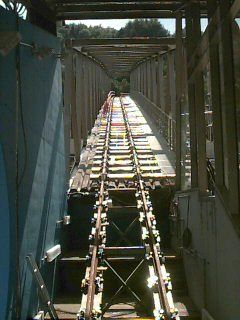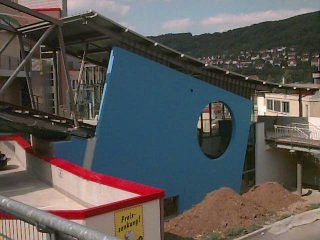 lower terminal

Looking onto the bridge leading out of the lower terminal. Now on this friday 13/8/1999 the rails were already about to being installed on the lower sections, too.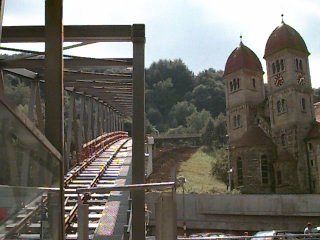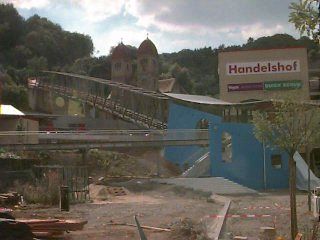 View of the line at the lower terminal and the lower part of the future funicular.
---
On 2/10/1999 work on the lower station was approaching its end, although I doubted that the public testing of the funicular possible on the next day was already equivalent to putting the system into service. But it was this way, even as it took another month to introduce automatic operation.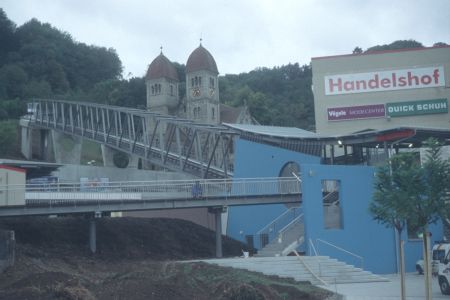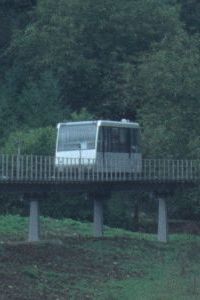 The carriages were busy driving up and down, but not fully pulling into the terminal buildings. They would come down, stop some 100m short, then wait for a while and then reverse uphill again.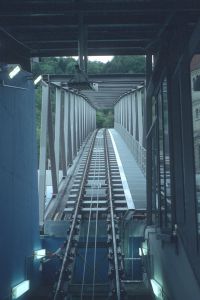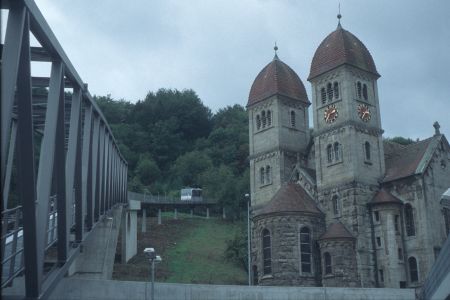 The two cables seen in the lower station tell that the traction cables are held under tension all the time.
Except for the green tarnish landscaping seems to be almost complete. Workers were busy clearing up and puttting equipment onto lorries.
|| Home || Introduction || Construction || Lower station || The line || Upper station || Goodie ||
---
Klaus Föhl - klaus.foehl@standseilbahn.de 2000-05-23