---
Standseilbahn in Künzelsau
---
|| Home || Introduction || Construction || Lower station || The line || Upper station || Goodie ||
Upper station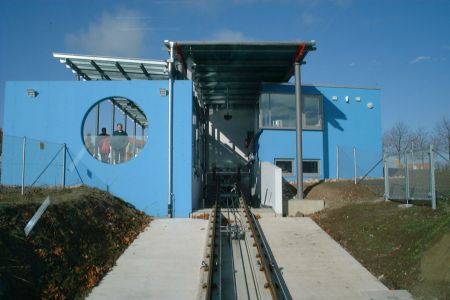 Approaching the upper station...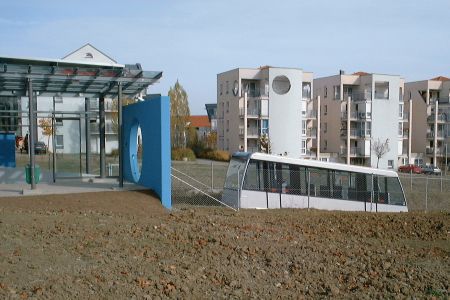 ...and how the an external observer sees the funicular approaching.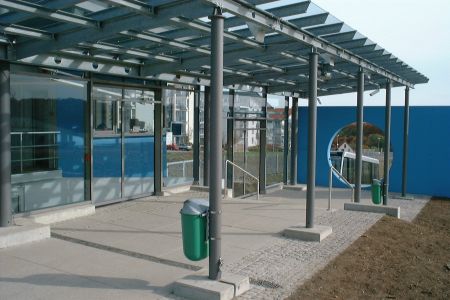 The access to the cars is limited with sliding doors you would rather expect to find in elevators. Nevertheless they are transparent so you acually see the funicular arriving.

The upper station and the traction wheels inside which can be seen through the windows from the outside.
|| Home || Introduction || Construction || Lower station || The line || Upper station || Goodie ||
---
Klaus Föhl - klaus.foehl@standseilbahn.de 2000-05-23